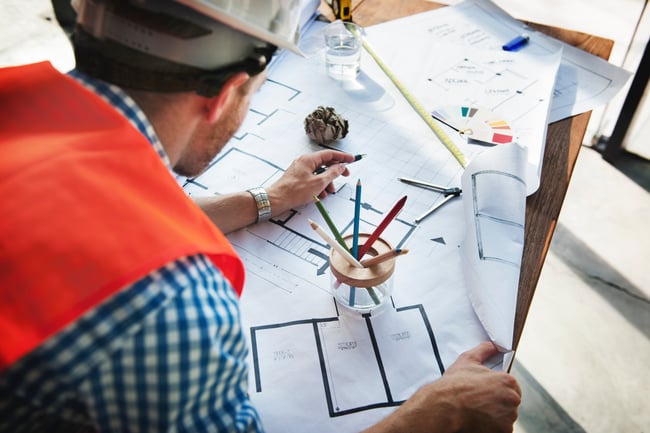 The process of partner search, vendor registrations, and vendor qualifications form the first steps of the tendering process and is commonly known as vendor management. Given that the length of a project in construction can span anywhere from several months to years, it is crucial for developers to have a strong and effective vendor management process in place.
Doing so, enables developers to assess vendors based on factors such as compliance risk, reputation risk, payment risk, prior performance and value among others. The vendor management process typically involves some ground-work for developers, which are:
Identifying and establishing the business's goal

Creating a dedicated vendor management team to liaise with vendors and avoid too many stakeholders being involved

Vendor information database creation

Creating selection criteria for vendors, followed by evaluation against each criterion

Developing a contract based on the selected vendor and laying out all business requirements and conditions
Developers must be aware that only having a vendor management process in place will not prove beneficial for the business. It is equally important to have best practices and techniques in place which compliment and contribute to the process thereby making it more effective. Here are the top 3 best practices to bear in mind:
Expectations should be clearly stated
Communicating your business goals and requirement is key, as this sets the basis for you to select your vendors and for the vendors to understand the scope of work as well. Developers should clearly communicate their expectations with vendors to ensure a better collaboration and consensus.
Set realistic and achievable expected deadlines


Based on the set of business expectations you have, ensure to set realistic timeframes that vendors can adhere to. Setting unrealistic deadlines will result in lack of productivity from the vendors and an increased risk in the type of performance.

Assess any vendor associated risks




One of the most common risks surrounding vendor management is financials. Developers should ensure that they regularly identify any such risk in the vendor management process to avoid drastic impact to a project should the financially unstable vendor be selected.
It is important to understand the significance and challenges of vendor management so that developers can create an effective process that will help maintain a long-term relationship between them and the vendors, and will also ensure that any potential challenges that may occur already have measures in place.
To mitigate risks associated with manual creations and evaluations of a vendor database, ProTenders eTendering solution can help streamline your vendor management process. Our solution offers a simplified digital vendor management module as part of our robust online tendering platform that welcomes developers, consultants, and contractors to tender their projects seamlessly, thereby being time and cost efficient. The solution also offers a document management system that functions as a centralised repository of activities, documents, bids and ease of communication all in a single platform thereby also increasing efficiency between all stakeholders. Today, ProTenders has successfully processed $35 billion in bids with Middle East's top developers DAMAC Properties and ADCE.