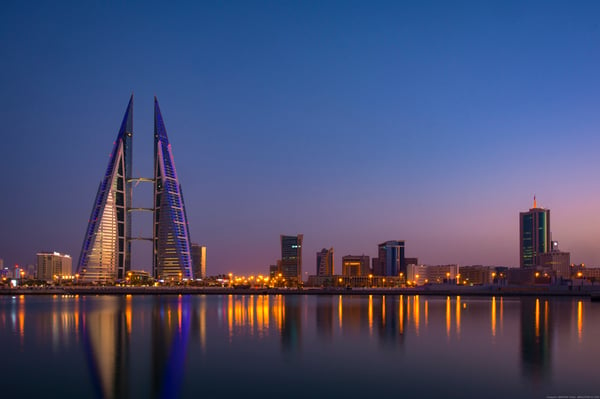 As of the start of Q3 2019, Bahrain had over 700 active projects with a combined estimated value of $236.5 billion. The Oil & Gas sector registered the highest value (64.7%) of ongoing projects compared to the Urban (28.2%) and Infrastructure (7.1%) sectors. While the Infrastructure sector may be the smallest of the three sectors currently in the construction phase, there is a strong emphasis on the sector which is consistent with Bahrain's Vision 2030 that seeks to improve infrastructure and housing.
This is evident from the fact that the Infrastructure sector accounts for the majority of the pre-construction pipeline at 38%, followed by Oil & Gas at 32.4% and Urban projects at 29.6%. Government-led infrastructure projects have been one of the major drivers of construction activity in the tiny island country.
Below are Bahrain's Top 3 upcoming Infrastructure projects to watch out for:
North Manama Causeway (Phase 2) & Busaiteen Link Road Network


The project's scope of work involves the construction of 21km of roads, 11 junctions and a new signature bridge located in North Manama. The project ($1.2 billion) also includes reclamation and dredging, general filling works and marine works.

For more information on the construction timeline, click here






Hasabi Island Waterfront Home Infrastructure Work
The project homes three- and four-bedroom residential villas, each with a private jetty, as well as commercial developments for sea-view restaurants and coffee shops to serve the daily needs of residents, in addition to beach facilities and residential buildings three and four floors high.

Find out more here





Bahrain Transmission Development Program (2012-2016) - 220KV & 66KV Cable Feeder Work (Phase 2)
The project involves the installation of cable feeder work for 220 kilovolts and 66 kilovolts substations located in Central Province. The scope of work includes design, supply, installation, jointing, testing and maintenance of 220 kilovolts and 66 kilovolts power cables and more.

To get further insights on the progress, click here
The country's contract awards across the Urban, Infrastructure and Oil & Gas sectors are forecasted to be $2.1 billion for the second half of the year. Of this, the Infrastructure sector is expected to award the most contracts valued at $800 million, followed by the Oil & Gas and Urban sectors valued at $700 million each.
Access the free infographic to get further insights on Bahrain's construction landscape this year here