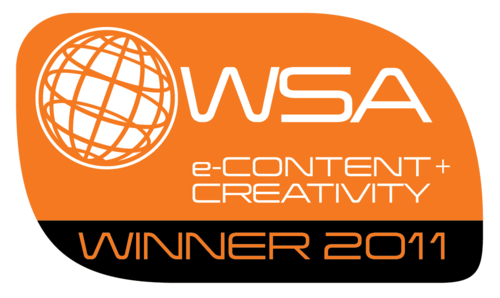 Abu Dhabi/Beirut/Cairo/Salzburg, April 16, 2012 - Monaqasat.com is among the world's top 40 in outstanding e-Content. Together with the world's best e-content producers Monaqasat.com will receive UN-based World Summit Award (WSA) on April, 27 at Cairo ICT trade fair in the e-Business & Commerce. Monaqasat.com was selected from 460 projects and 105 countries by a Jury of ICT Experts in Hong Kong in June 2011.
Launched in 2009, Monaqasat.com is an online state-of-the-art eTendering solution/platform that enables users to work with their tenders in an easy, secure, cost and time efficient way. The platform contributes greatly to reducing administrative overhead for clients and increasing productivity. With over 700 active customers, Monaqasat has quickly grown to become the largest private provider of eTendering solutions in the United Arab Emirates, managing over USD 10 billion worth of bids since inception. The WSA jury recognized a great value of the project in contributing to the information society, providing a real added value service both to citizens and authorities, and at the same time strongly contributing to eradicate corruption and fraud thanks to a robust and well-designed procedure.
Besides Monaqasat.com, that will receive a World Summit Award in the e-Business & Commerce Category, 39 other projects from 26 countries will be honored in front of UN representatives, ICT ministries and the private sector. The WSA Winners' Events will be hosted in the Middle East for the first time ever.
"With the winners from World Summit Award in e-Content, Cairo will host the best digital producers, interaction designers and content developers from all around the world. They will demonstrate the richness and diversity of the content industries. Cairo will be a special stage to highlight what can be done with modern ICT to develop local communities, national social strategies and meaningful jobs", says WSA Chairman Peter A. Bruck.
The Winners were decided on by a Jury of ICT experts coming from all continents. Each UN Member State only nominates one product per category for the World Summit Award. Hence nominations resulted from national pre-selection awards prior to the international WSA Jury in Hong Kong in June 2011.
Hosted by the Information Technology Industry Development Agency (ITIDA) and Cairo ICT under the patronage of H.E. Mohamed Salem, Egypt Minister of Communications and Information Technology, the WSA winners will showcase the best digital e-Content projects worldwide. Between April 26 and April 29 Cairo will see "a global panopticum of knowledge and spirit in e-content", Peter Bruck says.
The Programme contains workshops, conferences with UN attendance and above all the Winners' Ceremony on April 27th at 9 p.m at the Cairo ICT. The Winners' Events will be life streamed on www.wsis-award.org and tv.wupy.org.
About the WSA
The World Summit Award (WSA) is the global follow-up initiative of the United Nations World Summit on Information Society (WSIS) organized by the International Center for New Media (ICNM), Salzburg, Austria. It partners with the key UN organisations and agencies in the framework of the UN Geneva Agenda and the Tunis Action Plan and selects and promotes the world's best e-Content and innovative ICT applications; to date more than 160 countries are actively involved. Through national pre-selections and contests together with a global jury process, WSA demonstrates the local diversity and rich creativity of ICT use. WSA is a global hub for everyone who values the crucial importance of local content to make today's information society more inclusive.
Visit us on www.wsis-award.org, facebook.com/WorldSummitAward and twitter.com/WSAoffice, #WSACairo