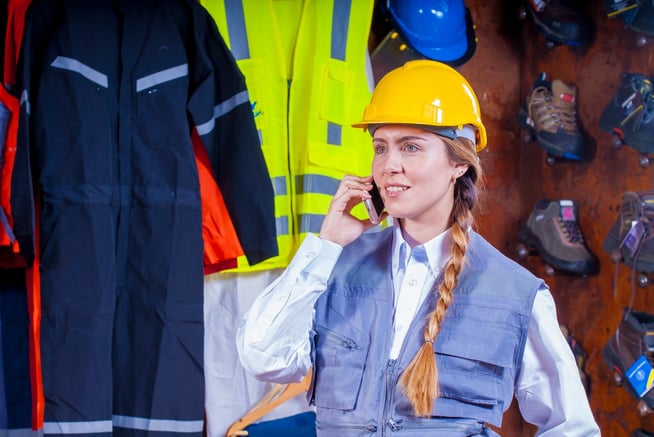 Barriers to entry especially in construction continue to be a challenge for women. The construction industry is slowly evolving with technology and new innovations such as 3D printing, blockchain, robotics and more. However, gender diversity still remains a huge gap in the industry and remains one of the most male-dominated industries in the world.
Although, according to The Construction Chart Book, in 1985, the number of women employed in the construction sector were only 619,000. This increased by 2007 with a substantial growth to 1.1 million. Unfortunately, in 2010, this drastically dropped down by 27% due to the global economic meltdown with only 818,000 women working in the construction industry. Women were still underrepresented in construction, accounting for 9% of the construction workforce in 2010 compared to 8% in 1985.
From site workforce to even office administration, there seem to be more men than women. Although there are several employment opportunities, the men to women ratio is higher. This is dependent on many factors, some of which include harassment at a workplace, overtime with less/no pay, and actual labour on the ground. This has often been a centuries long battle of barriers to enter certain industries to which women have now started voicing - equality.
While this sort of gender imbalance is widespread globally, the UAE and many companies within the UAE stands out from the rest of the world for encouraging women to be the leaders of tomorrow and fully support women empowerment. According to research from the United Nations Educational, Scientific, and Cultural Organization (UNESCO quoted in Construction Week ME), one in three of the UAE's engineers are women.
There has been progress of motivating and encouraging women to join construction to lead - from Operations to Architecture, Consultancy and more. Construction firms in the Middle East are focused on rolling out STEM careers for women. That is lifting the barriers and encouraging women to join the Science, Technology, Engineering, and Math fields in construction.
Although there was a dip in the ratio of women to men in 2007 due to the global recession, the number of women working in the construction industry is slowly growing. As the UAE gears up to become one of the world's top 25 countries for gender parity by 2021, empowering women in construction will become a priority.
At ProTenders, the leading B2B construction software company, our core values are Integrity, Equality, and Respect, and we are proud to say that our team is 50% women.
On this note, ProTenders wishes all women across the Middle East and globally a Happy International Women's Month - because you don't need a day to celebrate you, you deserve to be celebrated everyday.