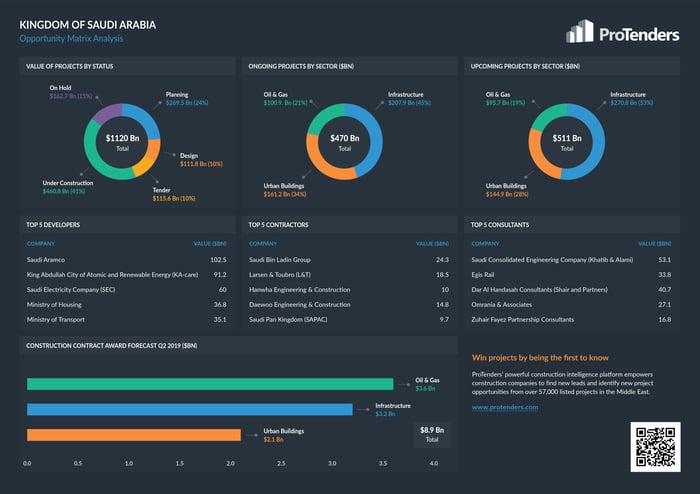 Construction projects worth $1120 Billion in Saudi Arabia are at various stages of development, with developers such as state-owned Saudi Aramco and contractors like Saudi Bin Ladin Group work on major projects under the kingdom's Vision 2030.
Among Saudi Arabia's largest developers are King Abdullah City of Atomic and Renewable Energy, the country's Ministry of Housing, Ministry of Transport, and Saudi Electricity Company.
Under construction projects make up 41% of the total figure, accounting for $460.8bn, while projects in the planning, design, and tendering stage account for 44% of the total figure, and On hold projects account for 15%.
Access the FREE insights to the Top 3 KSA projects and Infographics here.