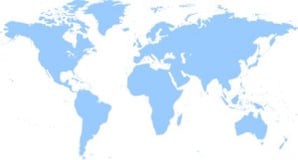 As we mentioned a few weeks ago, we expect our partnership with Thomson Reuters division Zawya to help us make an impact. It seems it's already paying off. Ahead of an official launch planned for a couple of months from now, Zawya announced our agreement on February 23, and our name is being mentioned not only in the Middle East, but further afield.
We expected to see regional publications such as TradeArabia and ConstructArabia take an interest in the news. But we're delighted to also see UK construction recruiter Point One Jobs and the UK Middle East Association share our name with their audiences. In North America, business process technology news portal FrogTechNews is talking about us too, and in Pakistan, it's the construction section of the Pakistan Manufacturers' Export Portal.
And this is just the beginning!