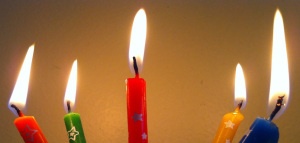 Monaqasat is 5!
And we owe it to our customers! Over the years, they've contributed to the success we've had, not just financially, but by sharing suggestions for improvements to our platform. Five years on, Monaqasat has become the most-used construction-tendering platform in the Middle East today.
Let's take a look back at what we've achieved since February 2009, when we unveiled the first version of our eTendering application specially designed for the construction industry:
At the start of our 6th year, we're going global!
The trust of our customers encouraged us to expand our horizons, but we needed a sponsor to help us make an impact and add another dimension to our customers' experience. We found it in Thomson Reuters division Zawya, the leading online business intelligence platform focusing on the Middle East and North Africa (MENA), and we recently signed an agreement enabling them to distribute our platform in the region.
This exclusive partnership ensures that we'll be able to grow the number of tender issuers in MENA that rely on our platform, increasing opportunities for our customers in the region.
And it has prompted us to simplify our pricing to reflect our customer base. From February 2014, customers will pay per user and per year, and choose the plan they need from more streamlined options. This means the subscriptions of smaller companies, who have fewer users and need less functionality, will cost much less than those of large corporations. We'll post more details on this soon.
Let's take a look at the other advantages partnering up with Zawya brings to our customers:
We also just opened a Development Centre in Montreal, Canada, to better support our expansion. It's important to us to continue to improve the platform for our customers, offering new features to enable the construction industry to work together freely and efficiently. With access to world-class talent, we'll be able to deliver on that promise.
To support our global presence, we're changing our name to ProTenders, with the logo you see below.

ProTenders 4.0 goes live in April
Over the last few months, we've been working hard on what will be the latest major release of our platform. Going live in early April, it will allow our customers to:
Build their online presence and increase exposure to potential business partners
Get more insightful information about companies they may want to work with
Better understand bid information to make more informed decisions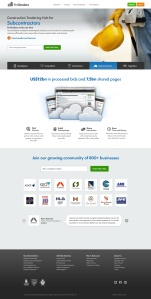 In the coming weeks, we'll be investigating the features of ProTenders 4.0 further in a series of blog posts. Stay tuned!
ProTenders - helping construction buy better and sell more.
Claim your birthday gift. Renew now to stay at your current subscription rate.