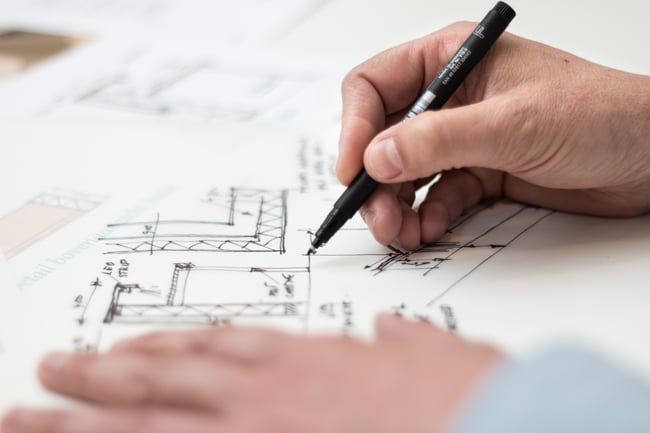 A tender is the process of submitting a proposal to undertake works of a project. In construction, tendering for a project would imply submissions or bids by prospective contractors to construct a project. However, the actual method of tendering may differ from owner to owner, developer to developer or project to project depending on the project requirements and expertise necessary to complete it.
Based on the various complexities of numerous stakeholders and multiple requirements of a project, developers/ owners commonly prefer one of three types of tendering to secure partners that are the right fit for the project:

Open Tendering
Open tendering invites anyone to submit a bid for the goods and services required. Generally, an announcement is made giving notice that the contract is being released for tender. This form offers the platform for an equal opportunity to any company to submit tenders. However, this process may further be extended and vary on the size of the project, involving a pre-qualification stage by inviting a select number of contractors and suppliers to submit tenders. Note, that this stage varies from 'selective tendering'.

Open tendering has often been criticized because of attracting interest and tenders from a large number of contractors and suppliers who may not be suitable to work for the contract and as a result this leads to a waste of time and effort to the developer. On the other hand, the advantage of open tendering is the open competition that developers look for among contractors and suppliers, whereas for emerging contractors this means securing potential new business.

Selective Tendering
Selective tendering only allows vendors that have been invited to tender. Developers have a pre-selected list of potential vendors who are known for their work, financial stability, and have a positive track record that makes them suitable to be invited to tender. These vendors could also be invited based on their previous scope of work on size, nature, and complexity of a project. This type of tendering is less time consuming and more efficient as developers have already built the initial trust in these vendors, thus inviting them to tender via the pre-selected list for tendering.



Moreover, this pre-selected list of vendors is then further asked to submit additional documents in order to pre-qualify to bid. Selective tendering gives developers and consultants assurance that their requirements of the projects will be satisfied through their past record of expertise or are financially stable. While selective tendering may prove to eliminate wasted effort and time, it also limits the chances of external vendors to tender and showcase their work.




Negotiated Tendering
Negotiated tendering occurs when a developer or consultant approaches a highly preferred contractor to execute the entire project, based on their previous track record. This method of tendering may likely be appropriate for highly specialized contracts, emergency works, expansion projects or those that are under a tight timeline. It reduces the cost of tendering for various works and allows contractor involvement and negotiation at an early stage. Usually, the owner and the contractor have also worked together and thus, the project has a high chance of being satisfactory. On the other hand, the risk here is that if the negotiation results in a deadlock, this can lead to wastage of valuable time and effort for all the parties involved, and a possible re-tender of the project. More often than not, this tendering process also results in higher project costs for the developer than a competitive tender.
There are complexities involved in any construction process, but the first step is always choosing the appropriate tendering method. From there, it is important that the owner or developer aim to streamline their entire process from vendor management to document management to evaluation and more, to achieve overall project success.
ProTenders eTendering solution offers a simplified digital tendering process welcoming developers to tender projects seamlessly through an online platform. The solution is flexible and can be designed for the type of tender you wish to release. In addition, the user-friendly and easy to understand BoQ module has also been very popular with our clients' vendors and ensures our clients select the most suitable vendors for their projects. Today, ProTenders has successfully processed $35 billion in bids with the Middle East's top developers DAMAC Properties and ADCE.