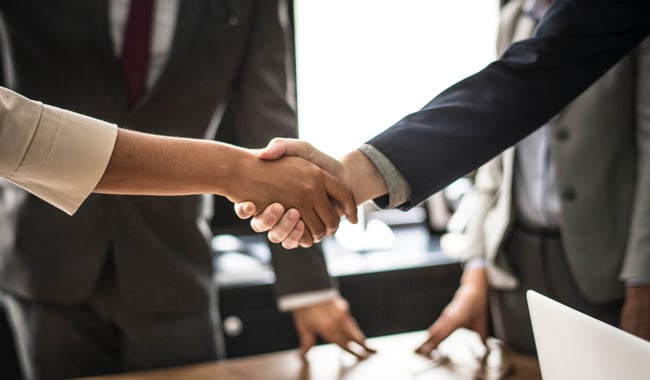 The construction industry has its fair share of seasonality and this year is no different. With June officially heralding summer, below is a survival guide on how to avoid the summer slump in business and instead "make hay while the sun shines!".
Although the summer season tends to be a slow period for many businesses, customers don't vaporize. Opportunities continue to grow in the industry, especially within the GCC, over $59 billion worth of contracts are yet to be awarded across in Q3 this year.
Below are 3 successful survival tips that have proven to be effective in generating new opportunities in past summers:
Keep up with the construction landscape or miss the boat
Anyone in sales knows that clients love to ask questions and test your market knowledge. Construction can be especially tricky because of the vast number of projects and updates that happen on a regular basis. Therefore being well prepared and showcasing your knowledge can reinforce trust in you and can significantly help to seal the deal. To do so, most industry professionals have their finger on the pulse by daily sourcing construction news through Construction Week, Big Projects ME, ME Construction, and the like. (If you're not already doing that, do make it part of your daily routine!) However, to further identify opportunities throughout the summer and beyond, businesses are leveraging intelligence platforms that enable them to successfully find projects not just regionally but also internationally, and to connect with the right stakeholders. ProTenders is one such intelligence platform that is becoming increasingly popular for generating leads and new business relationships.

The construction industry is constantly changing and if you are unable to keep up with the construction landscape, you will most likely miss out on essential opportunities in this competitive environment.


Build trust: Show off your company's track record
Forging the convergence of competence, honesty, integrity, reliability, loyalty and accountability, being able to demonstrate trustworthiness by adding value and going beyond your expertise for your client, are important factors in the construction sector. Always ensure your company's website is updated with the latest news or latest projects you may have worked on. Having a transparent and verifiable record of delivery, along with testimonials from credible organisations, developers, and consultants that you have worked with in the past, can certainly help you open doors to new prospects. On a separate note, illustrating that you understand a business and its history can be equally valuable as a competitive price, because knowledge is knowing what to do, and competence is doing what you know and these two go hand in hand to build trust.



One common mistake most businesses make is to over promise and under deliver, when instead gaining long-term trust between you and your customer is to under promise (just a little) and over deliver!




Be proactive: Make hay while the sun shines
Socialising and networking amongst your industry peers is an excellent way to put both you and your company name into circulation. Even if there aren't any events that suit your industry, organize one yourself, for example a business breakfast or lunch with 10-20 peers from the industry. This is the best way to stand out and invite professionals that you would have possibly met at previous events, and existing clients that haven't worked with you in a while. This way, you maintain the relationship with these clients, thereby also reminding them of your company's success and achievements recently.

For potential customers, whether you're seeking to gain a meeting or following up post-proposal, the overarching rule is to be proactive. From a ProTenders sales expertise, the best approach involves a strategy of a personalised email, followed by a follow up call. If you've already sent a proposal or information about yourself or if the client has attended one of your events, it represents a good opportunity to describe in greater detail either what you provide or what you're offering.

In many cases clients anticipate hearing from certain stakeholders as and when key milestones of a project have been delivered, so make sure to keep track of the development of a project and make sure to communicate this when you know you can offer value. In this context, ProTenders provides you with the significant tools to identify key projects that companies may be interested to participate in, with up-to-date information on the project's timeline.
Conclusion
Remember, sales and business development are different; Sales is mostly the output, whereas business development involves the entire journey of building trust, being proactive, and keeping your finger on the pulse.
At ProTenders, our aim is to provide the most accurate and comprehensive level of information on projects, companies and the market at large. It is also our aim through our tendering platform to offer stakeholders a solution to reducing risk and mitigating costs for any given project. From the list of suggestions above, ProTenders can help build trust, offer insights on the entire construction landscape and enable you to identify the right stakeholders to work with, both regionally and globally.
With over 100,000 unique visitors per month, ProTenders has become a leading credible source for enabling seamless digital processes - from eTendering to project insights across the globe, and providing a platform for companies to showcase their products and services. In terms of being at the forefront of ConstructionTech, ProTenders has proven to be successful to many businesses with customers sharing their success stories attributed to the platform. One such customer, Interlight, saw sales increase by 25% within six months of showcasing their products on ProTenders.
Find your leads and maximise your opportunities here.