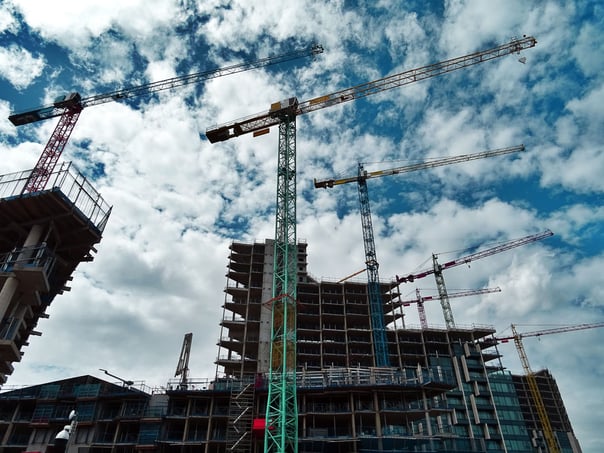 The construction industry is constantly evolving. Ever so often new trends make its way through the industry, from tech advancements such as building constructionTech platforms that have a stronger focus to increase efficiency and productivity.
According to a McKinsey report, construction — an industry worth $10 trillion — remains a glaring exception. Despite accounting for 13 percent of global GDP, construction is still one of the least digitized sectors in the world.
While adopting technology in construction is still a slow process, there is however a gradual progress to adopting certain tech practices. Here are the top 3 emerging technology trends in construction that are set to change how the industry will operate in the future.
The shift from traditional tendering to e-tendering
The construction sector remains the most stagnant continuing to practise the age-old 19th century method of manual tendering, contracts, payments and the like. As a result, transactional delays have over the years increased causing over 65% of projects to fail, and two other significant factors are shortage of workforce and lack of trust whilst there is still an increase in demand for more projects. Because the industry relies heavily on paper to manage its processes and deliverables such as blueprints, design drawings, procurement and supply-chain orders, equipment logs, daily progress reports, and punch lists, information sharing is delayed and may not be universal hence making the acceptance process very lengthy and complex. To mitigate such delays, construction tech and procurement platform ProTenders launched its first e-tendering module in the year 2009 winning prominent clients such as ADCE and DAMAC Properties to issue tenders to the market much faster and accelerate their decision-making process because of easy bid analysis reports. Organisations that use ProTenders' e-tendering platform are also able to enjoy increased visibility across the country and set a new benchmark for enhanced customer experience across the region.
3D mapping and modelling integration
Dubai's 3D Printing Strategy that will target mainly the construction and medical sector and commits Dubai to the use of 3D printing technologies for a quarter of its buildings by 2030, making it the leading 3D printing hub. According to Market Research Gate, the global 3D Mapping and Modeling Market size is expected to grow to US$ 6.5 Billion by 2023, at a Compound Annual Growth Rate (CAGR) of 18.0% during the forecast period.
Drones - an aerial view of the future
Drones are considered one of the most efficient ways to monitor construction sites. Providing easy access to complex structures including tall buildings under construction and the like, drones in this sector are most often used for land surveys, building inspections, providing visual material, monitoring onsite activity, and security surveillance, and much more. Drones drastically lower the labor and time involved in producing accurate surveys, therefore eliminating human error involved in the process and captures necessary data in a short time. Companies such as Surface Aerials employs high resolution camera systems together with sophisticated capture techniques to produce geospatially 3D surveys and reality models. One of the most recent projects by Surface Aerials was the RoseWood Hotel Tower in Abu Dhabi value at $250M. Similarly, Airscope Aerial Services in Dubai is an aerial surveying consultant currently working on $2.4b worth of projects in the UAE.
Construction organisations are slowly but gradually adopting the new wave - constructionTech. Many companies have been implementing such trends and reaping positive results of increased productivity, collaboration, accuracy and time efficiency, resulting in higher profits and completion of projects on time. Although these organisations account for a small percentage of the market, the results are influencing these companies to be open to fully integrating construction tech in their businesses to further expand profit margins and grow.