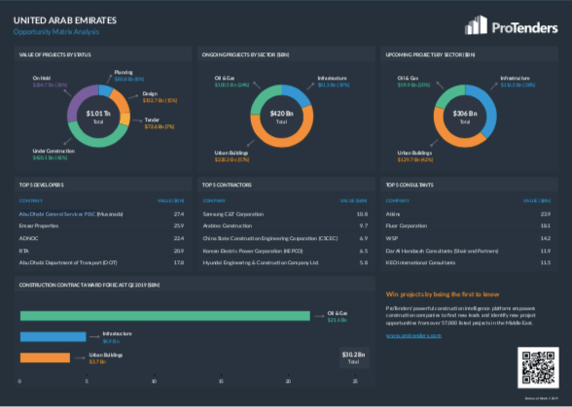 The UAE construction market has reached the value of $1.01 trillion. Within the total value, 42% of projects are currently under construction ($420.1bn) while 28% are on hold ($284.7bn), and rest of the 30% of projects are in the in-planning to design and tender stage (72.6bn).
Among UAE's largest developers are Abu Dhabi General Services PJSC (Musanada), Emaar Properties, ADNOC, RTA, and Abu Dhabi Department of Transport (DOT).
By clicking the link below, find out more about the Top Consultants and Contractors as well as the Q2 forecast of construction contract awards.
Access the FREE UAE Market Analysis here