Abu Dhabi, United Arab Emirates: ProTenders, the leading construction intelligence and e-tendering company, announced today that they have been shortlisted for the Digital Business of the Year and Disruption of the Year categories for the Gulf Capital SME Awards 2018. The Awards, currently in its 7th year, celebrate and recognize outstanding SMEs from the UAE that have shown promising growth and disruptive innovation in their industries.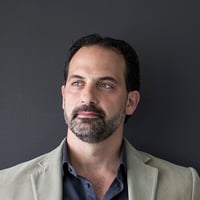 "This marks the second consecutive year that ProTenders has been shortlisted for the Business Innovation of the Year Award and Disruption of the Year Awards," said Karim Helal, Founder and CEO of ProTenders. "It's an incredible testament to our commitment to disrupting the construction industry's traditional method of identifying the right partners, sourcing new opportunities and streamlining complex tendering processes."
Winners will be selected by judging panels comprising Fetchr Co-founder & COO Omar Yaghmour and yallacompare CEO Jon Richard, among many others, and will be announced at a gala reception on 26 September 2018 at the Ritz Carlton DIFC, Dubai.
About ProTenders
ProTenders is the leading Construction Intelligence & Tendering platform, enabling thousands of Developers, Consultants, Contractors and Suppliers to reduce risk, showcase their companies, and find new leads and partners, securely and efficiently. ProTenders has over 30,000 member companies and 40,000 listed projects, and has processed USD 30 Billion worth of bids.