Whether you're in Sales, Marketing or Tendering, at ProTenders we're always looking for ways to make your daily work lighter and more efficient. This was precisely the idea behind our latest Tag feature which was recently added due to popular demand.
What are Tags and how do they work?
The Tags feature enables you to easily categorize or 'tag' different projects, companies or products under customizable Tags in order to better organize and focus your time.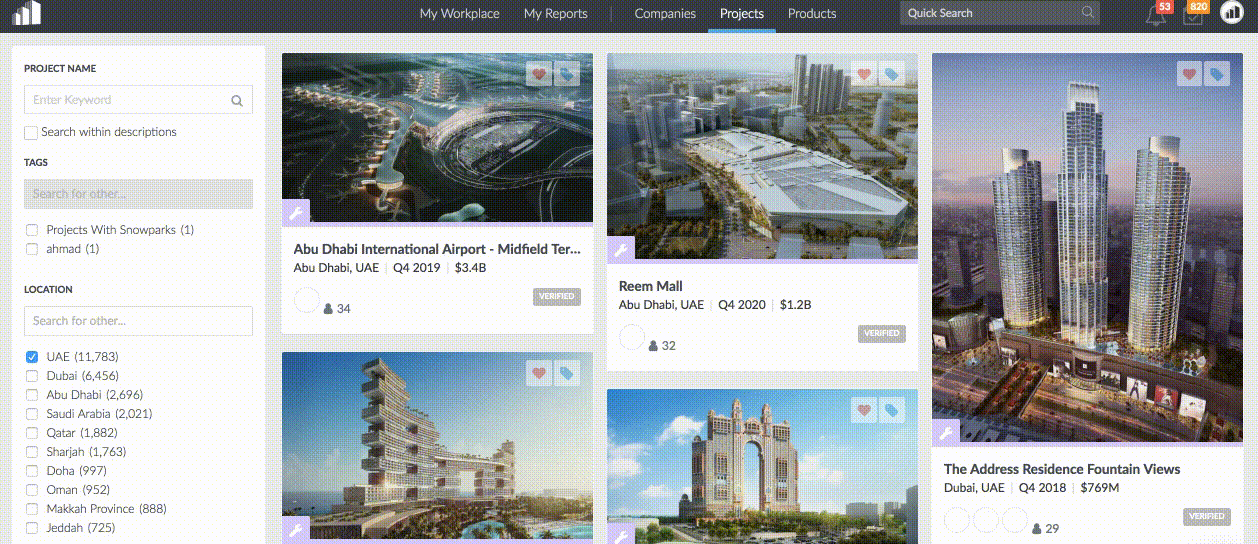 A quick hover over the company, project or product will allow to create a Tag or add to an existing one. Once tagged, you'll see that v-card's tag icon turn blue. Tags can be added at the v-card level or even once you're inside the description of the company, project or product.

Tags can be managed in My Workplace under Tags. All Tags are by default private to each user, but can be shared with the rest of a company by changing their permissions in the Workplace.
Why they're useful:
1) Prioritize your work

You can name Tags anything you want, which means you can be specific to projects or sectors you're working on. For example, you can create a Tag named 'Need MEP in Saudi' and then tag all projects in Saudi that have not yet awarded an MEP Contractor under that. This allows you to easily monitor this list of projects and constantly add to it.
Another example is, if you are a supplier looking for projects that could specify or source your products, you can tag these projects under 'Potential Partners' as an easy way to identify who you should focus on reaching out to.
2) Streamlined and collaborative workflow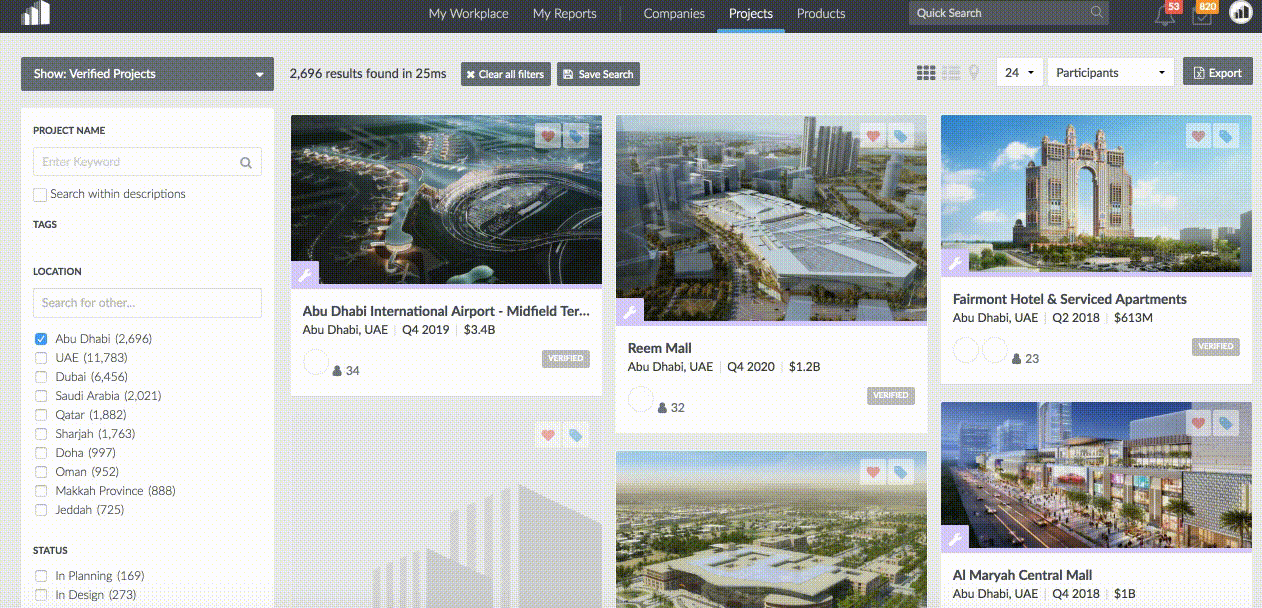 Another feature of Tags is you can choose to keep your Tags private viewable only to you or make them public to share with your team. A few of our customers use Tags to assign work to different sales or business development managers. It's simple; name a Tag 'John', make it public and then tag all the projects, companies and/ or products that John needs to follow under there. Similarly, you can do the same for another team member, cross department teams and so on. This avoids overlap of work and instead makes your team more collaborative.
3) Declutter Work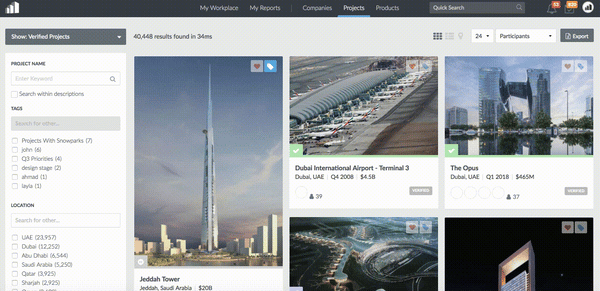 Have a few Tags to sift through? That's alright – Tags can be easily filtered to find the ones you care about. Start your day going through your most relevant Tags and check for updates or new information.
Save time and become more efficient by integrating tags into your daily workflow. Use them smartly to monitor competitor companies, projects or products, or to categorize projects in a particular neighborhood, or even to share with colleagues who may be interested in monitoring them.
Some recommended Tags to create:
'Team Member Name'

Competition

This Month To Do

Projects for 'Product Name'
We'd love to hear your feedback about Tags below! Enjoy tagging!