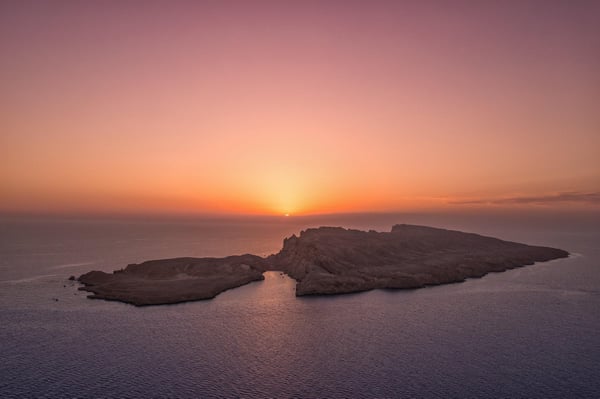 Since the announcement of building NEOM, the first in the world futuristic mega-city, the project has garnered an overwhelming interest from investors on the $500bn project.

What is NEOM?
NEOM, backed by the Saudi Arabia's Public Investment Fund (PIF) is 26,500 sq. km and will operate as an independent economic zone that is powered solely by renewable energy sources and has its own laws and regulations. As part of Saudi Arabia's 2030 vision for digital transformation, the project is the world's first independent special zone spanning across 3 countries (KSA, Jordan, Egypt) and completely powered by renewable energy. According to ProTenders intelligence, the project aims to develop nine key economic sectors for the future, in addition to the establishment of industries that curb economic leakage in the Kingdom and the region in general. Among the many focuses of NEOM are, the Future of Energy and Water, the Future of Mobility, the Future of Biotech and the Future of Living as NEOM's foundation which includes housing, education, security and safety, green spaces, healthcare, hospitality and hotel.

Construction at NEOM
It was recently announced that Saudi Arabia has created a private joint-stock company called NEOM to lead the development and construction of the mega city, the company will be controlled by PIF. The NEOM Megacity Infrastructure & Utilities Works valued at $850M is under construction. While work is in full swing for this project, Phase 1 is set to be completed by 2025. In an interview with Khaleej Times, Pakistan's Minister for Information and Broadcasting, Fawad Chaudhry said that Pakistan will provide labour to KSA for the construction of NEOM, since this would also encourage Pakistani workforce to be accommodated in diverse jobs at multi-billion dollar project.

NEOM Bay - the first of the megacity
According to the Arab News, the first flight landed at the site, when national carrier Saudia flew two Airbus A320 aircraft carrying 130 of the project's staff to NEOM Airport. The flight to NEOM was followed by the approval of NEOM Bay's masterplan approval by the NEOM Founding Board, chaired by Saudi Arabia's Crown Prince HRH Prince Mohammed bin Salman bin Abdulaziz. NEOM Bay will be the first urban area to be developed in NEOM, as reported by Saudi Press Agency.
NEOM Bay will be NEOM's first window to the world, blessed with pristine white beaches and a temperate climate. The project has financial support of over $500 billion from the Public Investment Fund of Saudi Arabia providing an attractive investment opportunity for local and international investors.

There is an increase in appetite of international and regional companies interested to invest on large projects in planning and design status in Saudi Arabia. With over $896bn worth of active Saudi construction projects and NEOM being the largest and the first of its kind in the world, NEOM's development has noted significant progress in 2019.

For more information on NEOM construction and key updates, visit www.protenders.com